Refine Keywords – a new option in Google Keyword Planner
The Keyword Planner is a tool that allows advertisers to get ideas on which keywords to use or to see metrics for specific keywords such as search metrics, average cost-per-click, etc. The refine keywords option makes it easier to select relevant keywords so that keywords can be grouped according to product features such as color, size. In the example below, the keyword used is "dry skin". On the right side of the image is an example of how the obtained results can be modified, i.e. filtered features of the obtained results while removing ideas that are not relevant. We believe this option will save many a lot of time.
Source: https://support.google.com/google-ads/answer/9907498?hl=en
Explanations – a new option for conversions
When optimizing your campaigns, it's important to understand why your conversion rate has changed. But this is often not an easy task due to various problems. It is for this reason that the "explanations" option related to conversions has been introduced, which allows the user to see the reasons for the reduction in the number of clicks, impressions, cost, and conversions. As a result, users will be able to spend more time-solving problems instead of discovering them.
However, before using "explanations" it is important to know:
they are currently available for manual CPC or eCPC in Search campaigns
two time periods of equal length in the last 90 days can be compared
they are only shown for campaigns with significant performance changes
Source: https://support.google.com/google-ads/answer/9911637?hl=en
Reach more users with Smart Campaigns
Smart campaigns are available in 150 countries, making it easier for users to set up and run campaigns in a short period, where the user has almost no freedom to change campaign settings. To improve that part, Google has introduced features that will give users more control over their campaigns, including creating campaigns through the Google Ads mobile app, highlighting them on Google Maps, viewing results directly on Google search, and controlling ad serving.
Creating campaigns via the Google Ads mobile application – this option makes it easier and faster to set up smart campaigns directly via a mobile device. This option is currently available in the US, Canada, Australia, the United Kingdom, Italy, France, Spain, the Netherlands, and Japan, while the introduction is expected for other countries as well.
Stand out on Google Maps – Google Maps is used by more than a billion users a month. By using pins, a particular job can be highlighted by highlighting a particular service that the company offers such as taking over goods without contact, especially significant for this time. Until September, this option will be free, and clicks, calls, and pin sales will not be charged. The option has been introduced for advertisers who use Smart Campaigns, have profiles on Google My Business, and will become available to everyone in the coming weeks.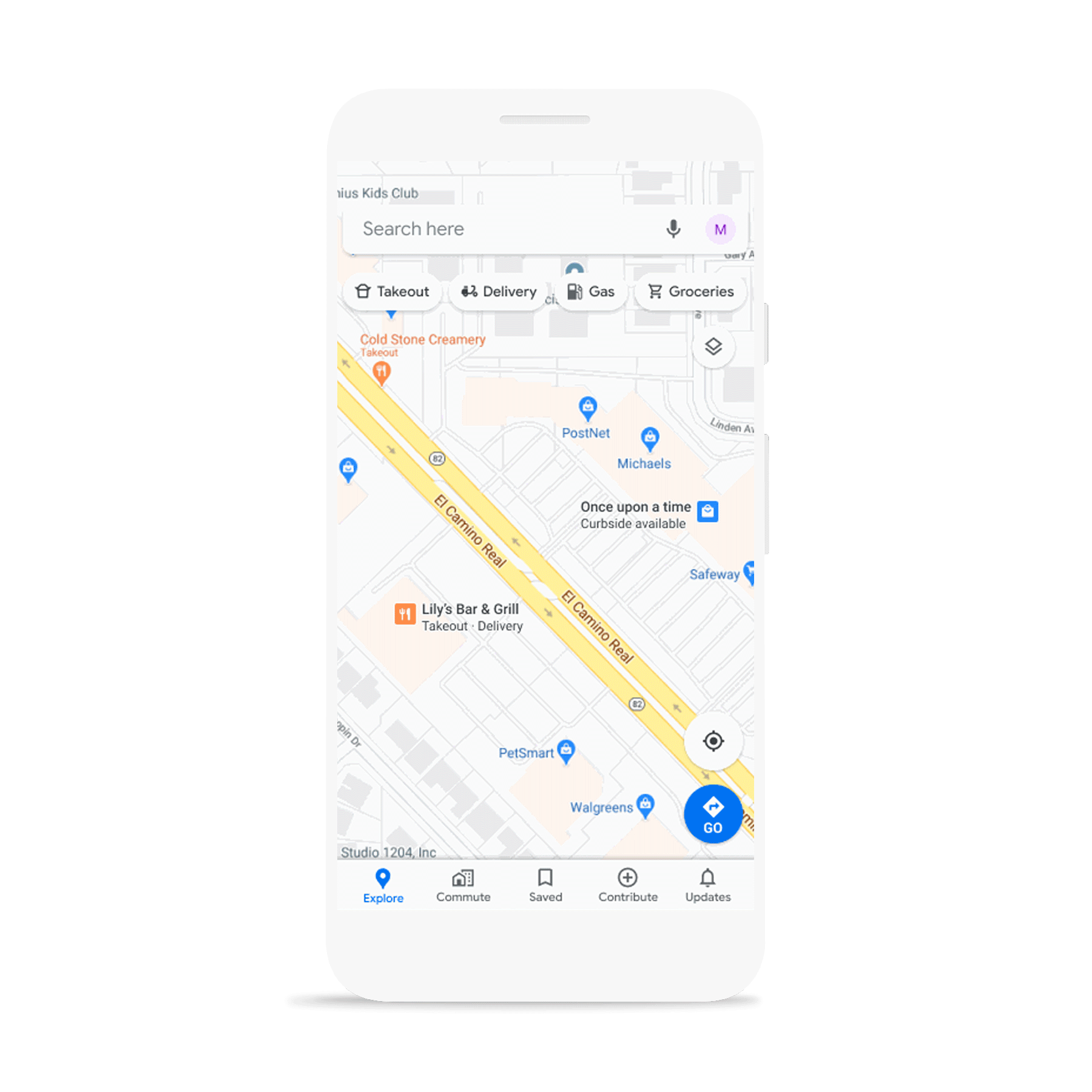 Check the performance of ads directly on Google search – an interesting novelty was introduced in smart campaigns, and it is about checking ads directly on Google search. The condition for checking your ads is that you are signed in to a Google Account used for Google Ads. After that, it is enough to type "Google Ads" into the Google search engine. The introduction of this option in the coming weeks will be available to anyone using Google Ads Smart campaigns.
Control ad serving – With this option, advertisers will be able to control the keywords for which their ads will be displayed. By adding "keyword themes" ads will be displayed to users searching for relevant phrases. Of course, "Keyword themes" will be editable at any time, so it will be possible to add new ones or remove existing ones whenever you want. In the coming weeks, this option will be available to all users of smart campaigns.
Source: https://support.google.com/google-ads/answer/9934637?hl=en
Target Search Page Location and Target Outranking Share bid strategy shutting down
Last year, Google announced that Target Search Page Location and Target Outranking Share bid strategies would cease to be available for new campaigns. In the next few weeks, campaigns that still use these bid strategies will automatically switch to the Target Impression Share bid strategy.
Source: https://support.google.com/google-ads/answer/9944589
Using feeds in App campaigns
Using Feed in Display, Shopping and Local campaigns is a normal thing for any advertiser. In the coming months, the use of the Feed will be enabled globally in App campaigns as well. During beta testing, advertisers who used the feed had an average of 6% more installations from google.com and 17% more in-app promotions (such as log-in or purchase) on Google Network pages and apps.
Using Feed in App campaigns brings three benefits:
1. Richer formats that contribute to better engagement and experience – for example, displaying the most popular products when displaying ads
2. Extended query capability – using the Feed, the Google Ads algorithm receives more feedback and more relevant ads will be displayed to users. Also, the ad description will be automatically adjusted to make the ad relevant to the user's search.
3. Easier navigation for new users – for example, if a user (as shown in the example below in the picture) clicks on the sneaker ad, they will be redirected to the App store. Once he installs the app and opens it, his landing page will automatically be the product he clicked on in the ad.
Source: https://support.google.com/google-ads/answer/9934596?hl=en-GB